Are you aware of the benefits purchasing a home with a reverse mortgage? Such as increased purchasing power, ability to retain cash instead of tying it up in the home and increased cash flow with no mortgage payments required. (You still need to pay taxes and insurance.)
If you are planning on financing a new home purchase with "traditional" financing such as a 15 year or 30 year fixed loan. You owe it to yourself to compare traditional financing with a reverse mortgage.  Prepare to be shocked.  Because with a reverse mortgage:
Flexible payment options allow you to make a payment at any time you choose in any amount you choose including making no payment at all. (You still need to pay taxes and insurance.)
Depending on the loan option you choose, every payment you make goes into a line of credit you can draw from at any time.
The line of credit has a growth feature. Think of it like a savings account but with a much better growth rate.
All funds from the line of credit are tax free for you to use at any time in the future.
You are not putting your spouse in financial jeopardy with a mortgage payment they may not be able to continue to make when you pass away.
It creates another layer of financial security during your retirement because a reverse mortgage is less risky than a traditional mortgage.
Do not let your fear of reverse mortgages, the common myths or the gossip you have heard stop you from considering the reverse mortgage as an option for your next home purchase. You owe it to yourself to at least explore the reverse mortgage and compare it against your other options.
Call me today for a free consultation and to learn more about the reverse mortgage purchase option to see how it may fit into your retirement plans.
(The following are required disclosures that need to be on the page I also need the equal housing lender logo somewhere on the page, at the bottom of the page is fine)
Matt Allen
Reverse Mortgage Specialist NMLS #254296
HECM for Purchase Certified
541-897-4464
mallen@reversefunding.com
http://OregonReversePro.com
3539 Heathrow Way, Suite 103, Medford, OR 97504
Branch NMLS #1751904
†This material has not been reviewed, approved or issued by HUD, FHA or any government agency. The company is not affiliated with or acting on behalf of or at the direction of HUD/FHA or any other government agency.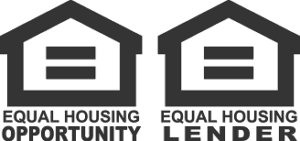 Charges such as an origination fee, mortgage insurance premiums, closing costs and/or servicing fees, if applicable, may be assessed and will be added to the loan balance. As long as you comply with the terms of the loan, you retain title until you sell or transfer the property, and, therefore, you are responsible for paying property taxes, insurance and maintenance.  Failing to pay these amounts may cause the loan to become immediately due and/or subject the property to a tax lien, other encumbrance or foreclosure. The loan balance grows over time, and interest is added to that balance. Interest on a reverse mortgage is not deductible from your income tax until you repay all or part of the interest on the loan. Although the loan is non-recourse, at the maturity of the loan, the lender will have a claim against your property and you or your heirs may need to sell the property in order to repay the loan, or use other assets to repay the loan in order to retain the property.
Reverse Mortgage Funding LLC, 1455 Broad St., 2nd Floor, Bloomfield, NJ 07003, 1-888-494-0882. Company NMLS ID # 1019941. www.nmlsconsumeraccess.org. Not all products and options are available in all states. Terms subject to change without notice. Certain conditions and fees apply. This is not a loan commitment. All loans subject to approval. Equal Housing Lender L2479-Exp022020